The summer season officially kicks off this week. Thank goodness. As someone who lives in the Pacific Northwest, I've had enough of cloudy days. My body is literally aching for sunshine (Vitamin D deficiency is a huge problem here). Besides absorbing some golden rays,  I am looking forward to fun summer thangs. Especially, a tasty summer drink.
If you've been a long time follower of the blog, you know I enjoy collecting recipes. Now, if I actually make the recipe is another thing. So, I was excited when I came across this drink recipe. This is something I can actually do. It's easy as 1, 2, 3! The Raspberry Lemonade Cocktail is a great treat for the upcoming summer days 🙂
Ingredients:
1 container Raspberry lemonade
1 bottle Malibu Rum
Ice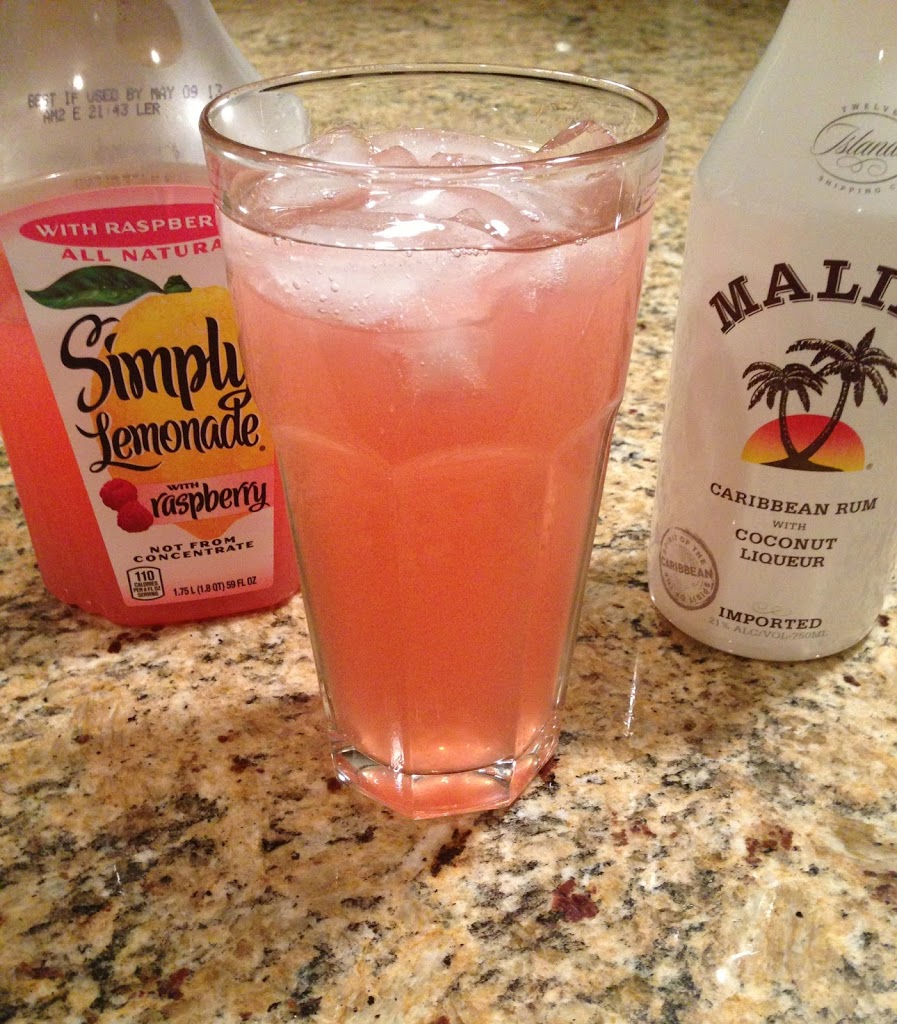 Directions:
In a glass full of ice, pour the Malibu Rum about 1/4 of the way up. Add the lemonade next, filling glass the rest of the way. Stir and enjoy. *If you prefer your drink frozen, pour into blender with ice and blend.
Recipe from: https://thecookinchicks.com/2013/03/raspberry-lemonade-cocktail/